Strawberry Oat Crumble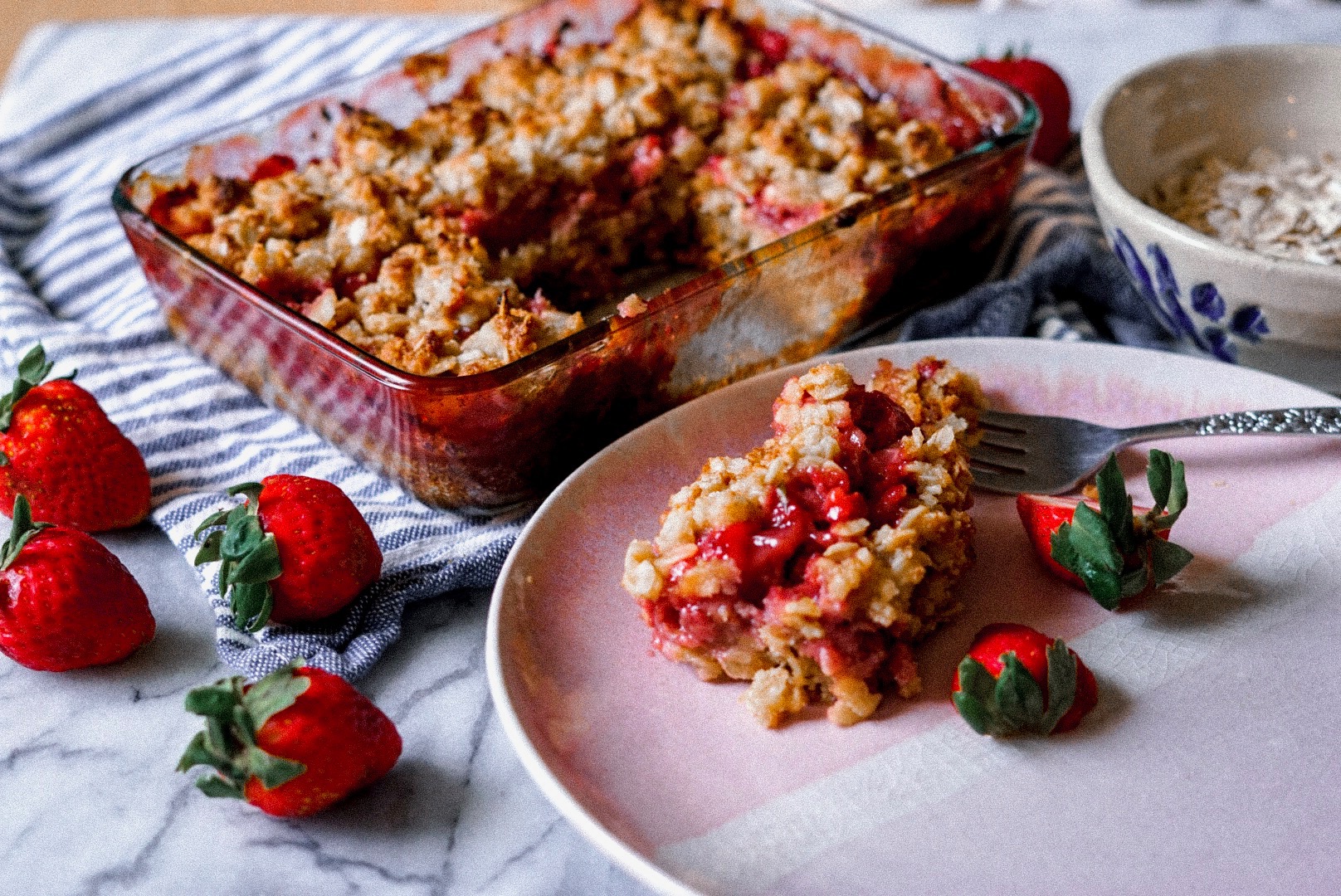 Absolutely my top 3 favorite desserts i've ever made! Perfect for summer
Strawberry is one of my favorite summertime snacks. So it matches well with my favorite dessert, crumble!
Ingredients:
Crust:
1 cup of oats (gluten free preferred)

1 cup of almond flour

2 tablespoons of maple syrup

1 pinch of salt

2 tablespoons of cashew milk (or your preferred milk)

1/2 teaspoon of Vanilla

2.5 tablespoons of coconut oil (or butter)
Filling:
2 cups of chopped strawberries

1 half of a lemon

zest from half a lemon

1 tablespoon of maple syrup
Other:
How to:
Crust:
Combine all crust ingredients together

Once combined push to the bottom of the baking dish until flat

Reserve some for the topping later

Bake at 425 degrees for ten minutes
Filling:
Add strawberries to a pan over low/medium heat

Add in lemon juice, zest and maple syrup

Simmer until strawberries are softened but not browned
Combining:
Add strawberry filling on top of the rebaked oat layer

Crumble remaining crumble (lol) overtop of the strawberry filing

Place in pyrex dish into the oven for another 15 minutes or until browned
VOILA! I hope you enjoy this quick gluten free crumble! If you loved it, comment below and let me know!