TURMERIC OVERNIGHT OATS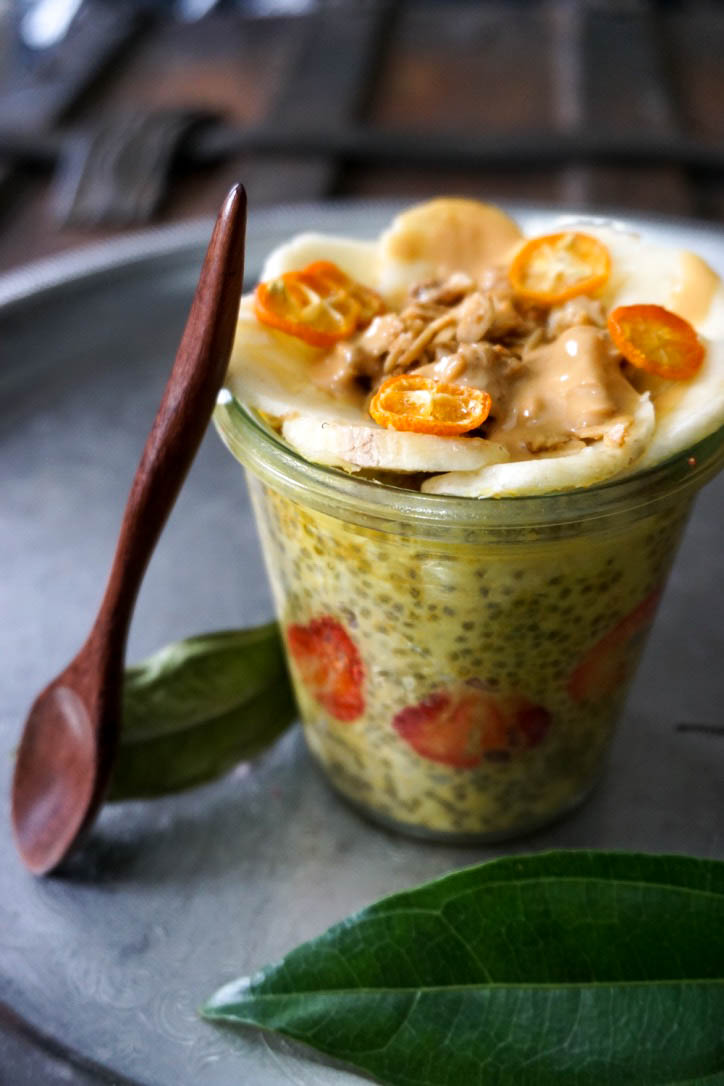 TURMERIC OVERNIGHT OATS
Overnight oats have truly transformed my morning routine - If you didn't already know, I'm NOT a morning person - I usually wake up starved but NOT hungry (awesome combination) so Overnight Oat and Chia Puddings have been saviors for my mornings! I hope you enjoy my go-to tag-a-long breakfast!
TURMERIC OVERNIGHT OATS
Ingredients & How to:
3 TBS Chia Seeds (favs here: Nutiva)
Drizzle of Maple Syrup
1/2 TS of turmeric (favs here: Simply Organic)
One scoop of Collagen Peptides (favs here: Vital Proteins) OR use code: LANDOFPLEASANTEATING at Further Food Collagen for a discount!
Fill remainder of jar with nut milk (homemade nut milk recipe here OR one of my fav brands here & here: Milkadamia & Mylk)
Place lid on top of jar (my preferred are Weck Jars) and place in fridge to chill overnight
Next morning top with banana, nut butter (my fav here: Wild friends) and some of your preferred local granola (my favs here)
VOILA you have yourself a delicious, nutritious and long lasting breakfast!
I'd love to hear how you start your mornings!